The newest automobile dealer in Cagayan de Oro launched their new showroom along the Kauswagan Highway on Friday, 13 October 2023 with no less than the top officers from the brand's Philippine Distributor in Manila in attendance
Great Wall Motor Co., Ltd. (GWM) is a global intelligent technology company and the largest SUV and pickup manufacturer in China. Founded in 1984, it is named after the Great Wall of China. Its primary focus is intelligent and sustainable mobility for users around the world. Great Wall Motor has a total of six car brands, namely Haval, Wey, Ora, Tank, Great Wall Pickup and Saloon to produce sedans, SUVs, pickups, and New Energy vehicles.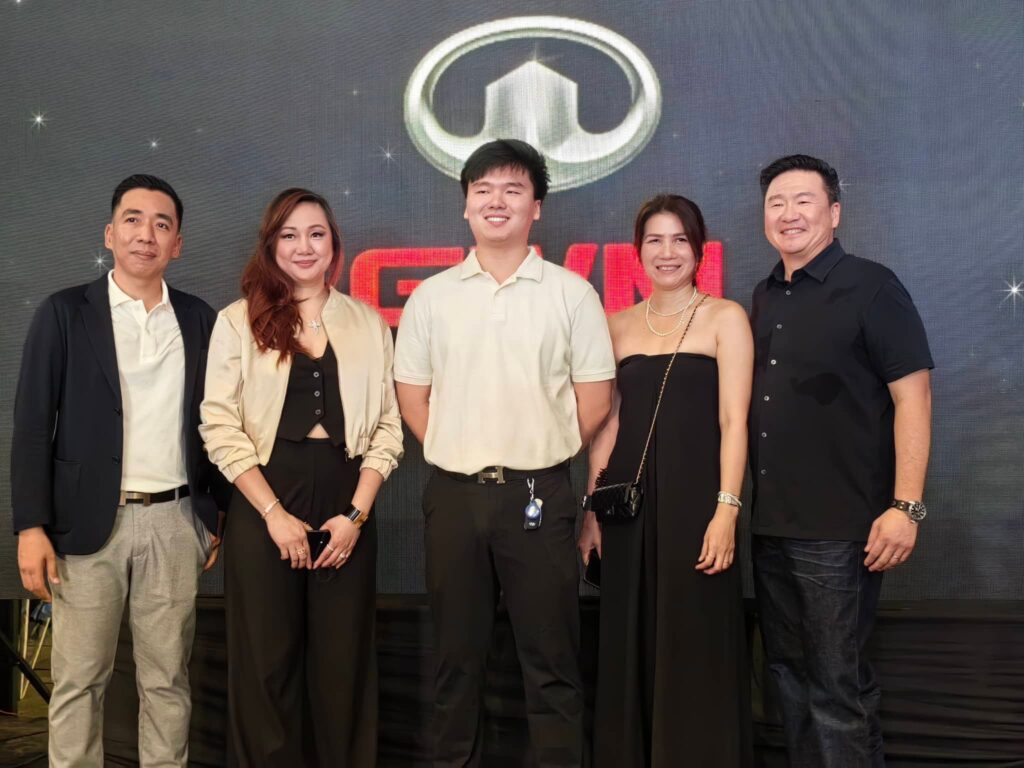 GWM is distributed in the Philippines by Luxuriant Automotive Group Inc. (LAGI) with Ruben Tan, President & GM; Tonette Lee, Director for Marketing & Sales, Jhonathan Lam, Management Support Director, and Directors Kevin Lu and Jen Lu gracing the local launch.
"GWM is already an established brand in the Chinese market where almost all of its products are market leaders," Ms. Lee said in an exclusive interview with BusinessWeek Mindanao. "Haval has been China's best-selling SUV brand for 11 years, while the GWM Cannon (branded in China as the Po'er), has been China's largest-selling pickup for the last 25 years."
"The Haval H6 HEV, Haval Jolion, and GWM Cannon were designed to offer customers the latest in technology, safety, and performance, making them the perfect choice for Filipinos looking for high-quality and reliable vehicles," Ms. Lee stressed. "Our models reflect GWM's commitment to innovation, safety, and sustainability, and we are confident that they will be well-received by Filipino customers.
The affair was hosted by Otto-motto Mobility, Inc. led by President and CEO Jefferson Rolida, with Mark Yu, Branch Head; Ryu Rolida, Sales Manager; and Jun Halera, Group Retail Manager/Assistant Sales Manager.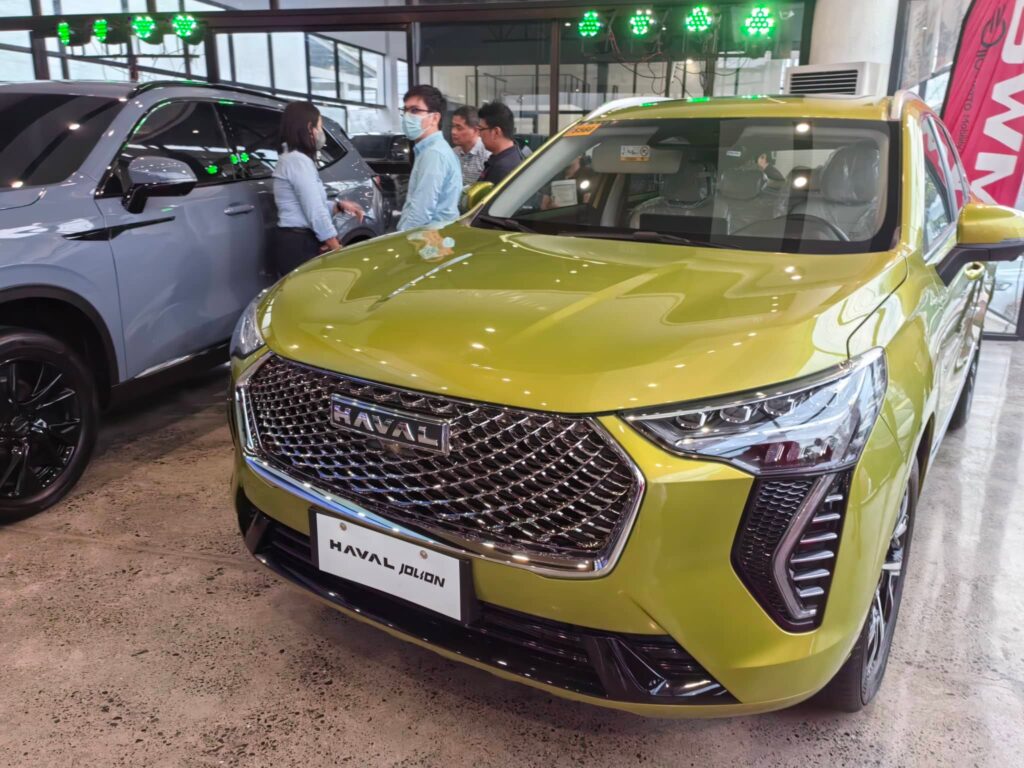 Otto-motto Mobility, Inc. will distribute GWM across all nameplates in Cagayan de Oro and Northern Mindanao including Iligan City, Lanao del Norte, Bukidnon, Misamis Oriental, Misamis Occidental, up to Butuan City and Caraga Region, and Zamboanga City and Zamboanga Peninsula.
According to Otto-motto Pres. & CEO Jeff Rolida, they will initially be offering three models and their variants: CANNON Pick up with Top of the line CANNON SLUX, Mid CANNON LUX, and entry variant CANNON PILOT; HAVAL Crossover with Top of the line HAVAL JOLION HEV SUPREME (Hybrid Electric Vehicle), Top of the Line HAVAL JOLION SUPREME (Gas), Mid HAVAL JOLION MAX, and entry level variant HAVAL JOLION PLUS; and their Flagship Compact SUV with Top of the Line HAVAL H6 HEV Supreme (Hybrid Electric Vehicle) and mid-level variant HAVAL H6 HEV Max.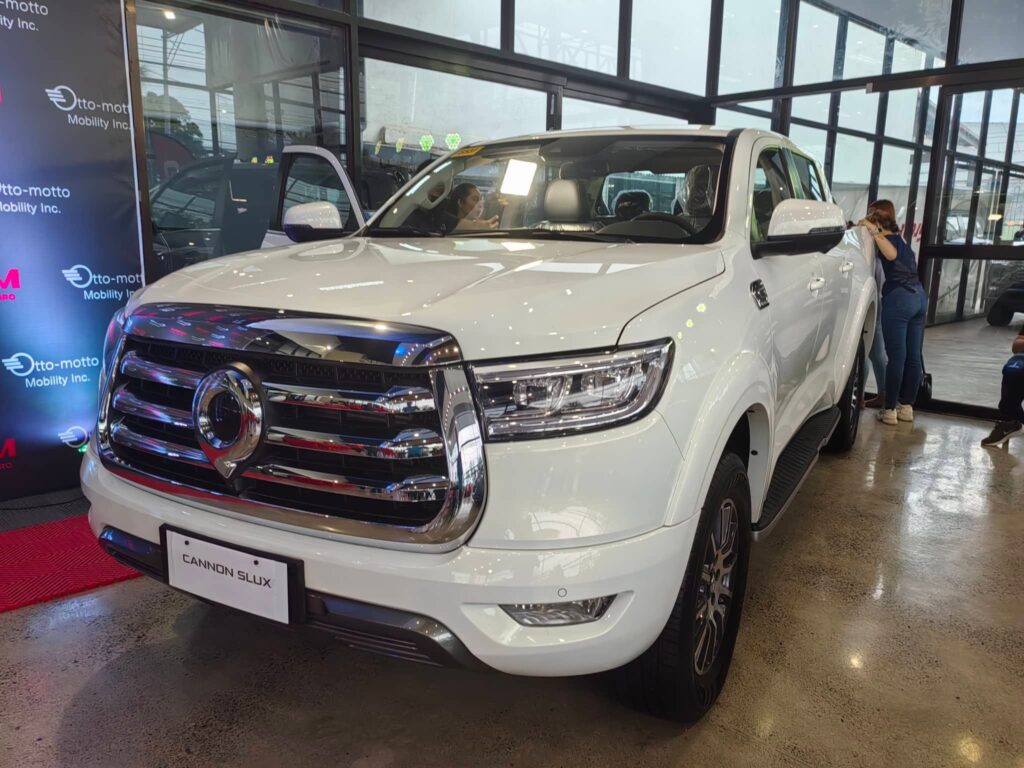 "All GMW nameplates offer you more standard features than comparable competing brands at prices which are P300,000-400,000 less," Rolida stressed.
"We really provide the luxury content that would make a vehicle enjoyable to drive, at 'real world pricing' that/s accessible pricing," Ms. Lee added.
All models carry a 150,000 kilometer or 5 year warranty (whichever comes first) while the HEV Battery carries an 8 Year Warranty.
The launching program was hosted with vim and humor by no less than City Councilor and Radio Personality Malvern "Bernie Bitok-Bitok" Esparcia who enlivened the affair with his well time one-liners and hijinks.
Also in attendance were Otto-motto's partner banks Bank of PI, BDO, Maybank, Metrobank and RCBC, Asialink Financing Corporation, and insurance firms Pioneer Insurance, Standard Insurance, and Stronghold Insurance.
The event was well covered by mainstream media Mindanao Daily News, BusinessWeek Mindanao, Metro Cagayan de Oro Times, and MDDN Teleradyo, and bloggers/vloggers MetroCDODev.com, Katawa Doodzkie, Motorista Adventure, Trip ni Tonio, Wlkman, Yue Sheen, Mommy Jo nga Laagan, Cocoy's TV.
####