by Pamela Joyce Fumero
Best known for its 10-day merry-making and thanksgiving festival, the Kariyala Festival, the municipality of Wao, located in Lanao del Sur, is showing the country another side of itself and proving that they have more to offer tourists aside from their annual festivities.
Much like the rest of the country, it turns out Wao has no shortage of hidden gems when it comes to natural tourist spots, and for the past few years, their local government unit (LGU) has been actively working on bringing these gems to the surface.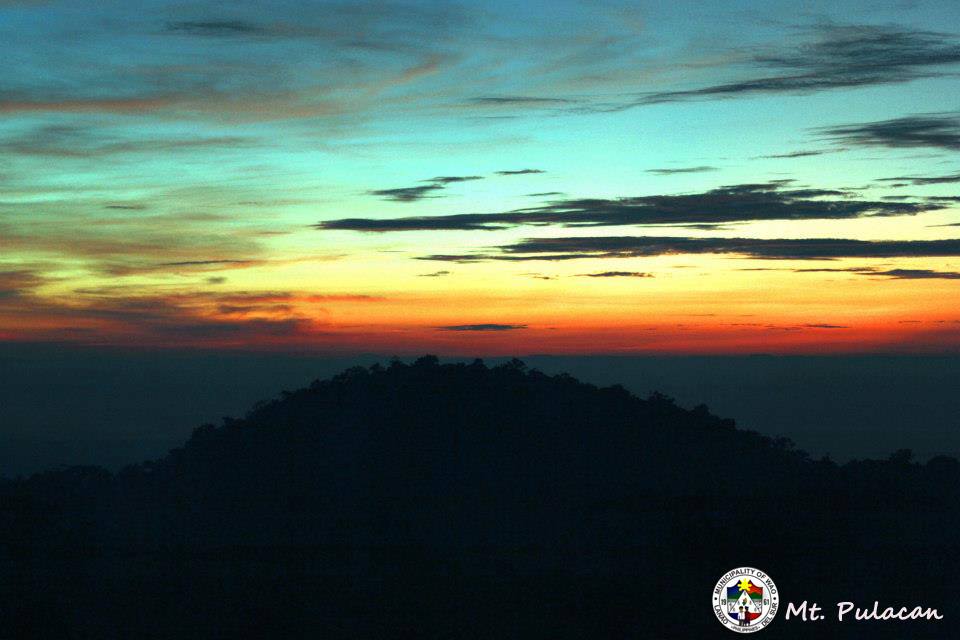 Or, in this case, 1,500 meters above the surface.
Mt. Pulacan is one of the more developed places on their list. It attracts people who like to explore because it has a lot of wildlife and a wide range of plants and animals, which visitors can see as they hike up the mountain. It beckons those in their influencer era with its woodland aesthetic and the view of the surrounding greenery kissing the multicolored sky—assuming you reach the top at dawn.
Aside from being a great place to visit for the experience itself, it is also a great place for agrotourism because of its high altitude and cold climate, which allow it to grow strawberry farms, lettuce, and cabbage. So if you've been looking for a chance to finally live out your cottage-core dreams, Mt. Pulacan should definitely go on your bucket list.
Not one to only appeal to a single demographic, Wao is the gift that keeps on giving because it also has something in store for both local and visiting daredevils in the area.
Adrenaline junkies looking to get a dose of that sweet dopamine better hold on to their paddles—and rather tightly at that—because the town can make a man out of them with its whitewater rafting in one of their five raging rivers.
Running for as long as 11 kilometers through about seven barangays, the Maradugao River on the northern part of the municipality functions both as a natural boundary between Wao and Bukidnon and as the course of a three-hour extreme sport that's sure to give tourists a splash of what Wao has to offer.
Still skeptical? Well, the river and its rapids were featured in not one but two vlogs from two different content creators. You can catch it on Kumander Daot's YouTube video "Mindanao's Newest Airport! Best Whitewater Rafting! Buda to Wao" and BecomingFilipino's vlog "Philippines New Extreme Adventure-River Rafting in Mindanao Province Town (Wao)" where both creators tested the waters while experiencing all the highs Wao had to offer.
Aside from reaching the sky on Mt. Pulucan's mountaintop and bearing the cold waves of the Maradugao River, you can also become one with the earth with the town's caves and waterfalls, which they are actively developing.
Men, women, and non-binaries of culture are also in for a treat because, from Maranaos to Cebuanos, even down to Ilonggos, Wao's cultural range is by no means short. Having been a settlers' town when it first started, Wao's population comes from all walks of life, arguably making it Lanao del Sur's melting pot.The municipality is also working to find out and confirm its history with the help of a historian from UP Los Baños. This will add more culture to their annual Kariyala festival, which is also a thanksgiving celebration for their abundant harvest, which is one of the main reasons why early settlers moved to the town in the first place.
With the new airport in Bukidnon almost complete and the bridge between Wao and San Carlos, Bukidnon, business and travel opportunities are better than ever. This prompted Mayor Elvino B. Balicao Jr. to encourage his constituents to establish businesses like bachelor pads and cottages to serve both as local businesses and tourist accommodations.
Even though the municipality of Wao has everything an adventurer or tourist could want, it is still a relatively unknown gem buried deep in the grounds of fear and misconception. With the establishment and development of these attractions, the town aims to not only boost its economy and make a name for itself but also work towards lessening, if not completely eradicating, the stigma surrounding Lanao del Sur and BARMM. (PJF/PIA-10/Lanao del Sur)
####