PLDT's wireless arm Smart Communications, Inc. (Smart) has strengthened its commitment to food security initiatives, through a recent collaboration with the University of Science and Technology of Southern Philippines (USTP) and its Center for Human Development. This partnership aims to bolster agricultural support for urban sectors, educational institutions, and farmer associations in Cagayan de Oro.
"We look forward to sustaining this partnership with USTP, not just for food security, but for digital inclusion as well. As a telco, we want to leverage on the use of technology to enable our partners and empower more communities in the region," shared Judee Caroline Chaves, Mindanao Relations Head for Smart Stakeholder Management.
USTP's Gulayan sa Kabalayan project trains farmer groups on sustainable farming in urban communities. Through its PlantSmart program, the telco recently turned over planting kits that came bundled with the Kalye Mabunga series of instructional videos, to help guide USTP's beneficiaries in cultivating their own edible gardens. Each planting kit contains vegetable seedlings, loam soil, and organic fertilizers, among others.
Angelie Collera, Head of USTP's Center for Human Development, said, "We're happy to be partnering with Smart in championing food security, resilience, and sustainability. The plant kits will play a crucial role in boosting food security in Cagayan de Oro households."
USTP also plans to share the Kalye Mabunga video series on social media to help families grow their own food. "We want to express our gratitude to Smart for providing us with instructional materials on urban gardening. These videos will help our urban gardeners become more capable and confident, resulting in a more abundant harvest in their gardens," Collera added.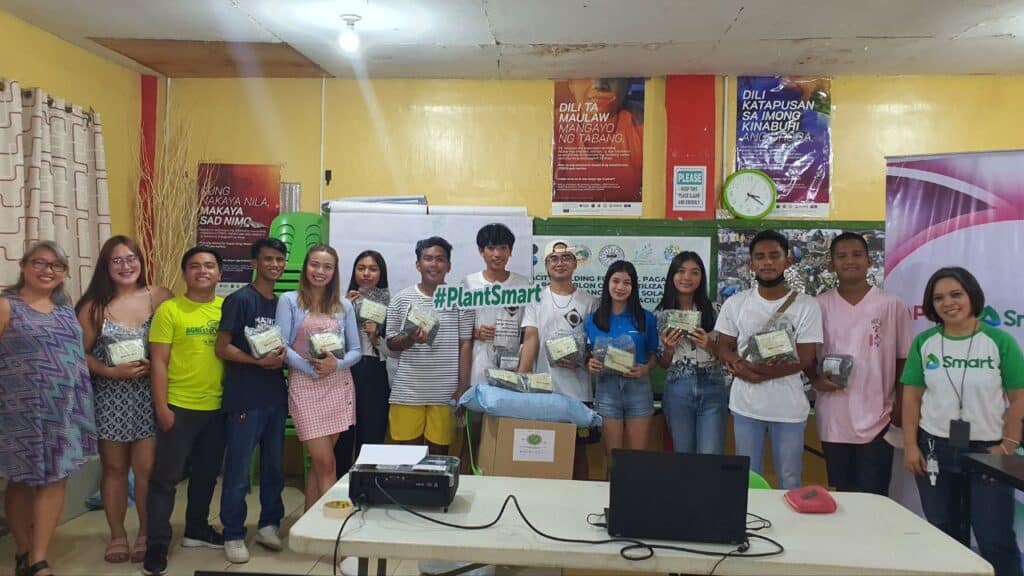 Pagatpat Cagayan de Oro Farmers Agriculture Cooperative, a budding organization of small-scale farmers in Barangay Pagatpat, received a set of planting kits. Councilor Ronny Obsioma expressed his gratitude, "We extend our thanks to Smart for their generosity, which is invaluable for a new organization like ours. These planting kits will alleviate financial strains on our cooperative's funds and be of immense help to our farmers."
PLDT and Smart seek to uplift and improve the overall physical and mental wellness of Filipinos through programs that ensure food security, improve nutrition, and create awareness online. These projects also emphasize their commitment to the United Nations' Sustainable Development Goals (SDGs), particularly SDG No. 2: Zero Hunger, and SDG No.3: Good Health and Well-Being.
####