FIFTY-three year-old Eimee Edralin-Cragun of Canitoan, Cagayan de Oro City was crowned Elite Mrs. Universe Official 2023 last October 13 at the Resorts World, Newport City, Pasay, Metro Manila.
Eimee – whose parents are from Cagayan de Oro City and who married Bryant of Salt Lake City, Utah – bested dozens of candidates from other participating countries to win one of the prestigious titles.
A mother of three, Eimee represented the Philippines and received a crown and sash after her court were named: first runner-up Cyprian Fruean Posesione (Samoa) and second runner-up Marissa Joelle (Japan). Eimee shares the crown with Mrs. Universe Official Nikka Marcial (Austrralia) and Ms. Universe Official Jeanny Buan (Canada).
Eimee is no stranger to beauty tilts. In 2008, she was crowned as Mrs. World Philippines of which the pageant competition was held in Kaliningrad, Russia.
With the theme of this year's competition to promote human rights, Eimee will be holding a series of fund raising and charity events both here and in Manila to raise awareness on the value of human rights across the globe.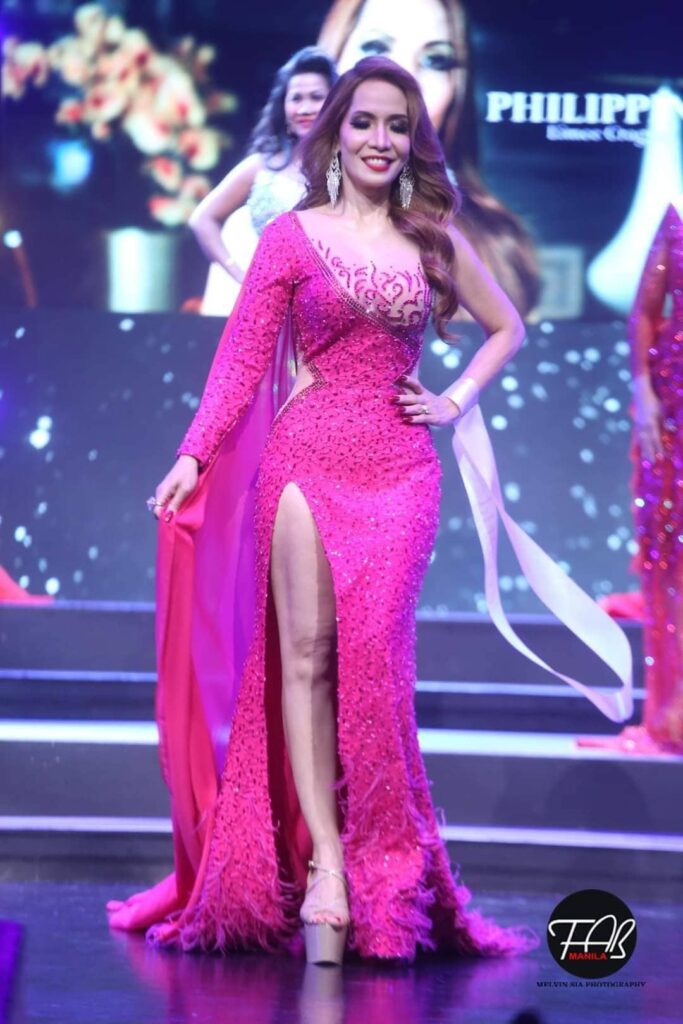 Among the basic rights of humans is the right to education, right to life; the concept of dignity, liberty and equality; freedom of movement and residence; right of property; right to a nationality; freedom of thought and expressing that thought; freedom of religion; and more economic, social and cultural rights.
Eimee said that each individual can help elevate the right of a person in his and her own way. She continues to inspire fellow married beauties with her various roles – as a devoted wife and mother and a dedicated philanthropist as well.
In fact, Eimee's works were recognized when she received the prestigious 2009 Power of Feminism Award that was handed out by UNESCO.
By October 2024, Eimee will travel to Madrid, Spain to crown her successor as Elite Mrs. Universe. Only then does she intend to settle down with her husband overseas yet continuing her charitable activities from there.