Located at SM Cagayan De Oro, Regus CDO Downtown Tower boasts customizable workspaces fit for any business in an effort to boost local economy
CAGAYAN DE ORO, Philippines, 08 August 2023 – Homegrown developer for sustainable real estate in the South, Damosa Land, reinforces economic growth and productivity in the region through the launch of the first flexible office workspace in Northern Mindanao. The new Regus CDO Downtown Tower, located at the heart of Cagayan De Oro City, is made possible through a partnership with workspace solutions provider ​​International Workspace Group (IWG). Under the franchise partnership agreement, Damosa Land Inc. is granted the exclusivity to develop and operate IWG centers across Mindanao.
Regus, an IWG brand and an expert at providing professional workspaces that can be customized to the needs of any business, has helped design 1,136 square meters of office space, co-working areas, meeting rooms, and business lounges that can accommodate 249 work seating capacity.
The strategic partnership is a significant milestone for Damosa Land as it pushes for more accessible and well-equipped workspaces in the region. The new development located at the top floor of SM CDO Downtown Tower is equipped with mindful workspaces, allowing future tenants to streamline their overall workflow and improve their productivity.
The unveiling of the new Regus CDO Downtown Tower was led by IWG Country Manager and Senior Vice President Lars Wittig and Damosa Land President Ricardo Lagdameo through a ribbon-cutting ceremony and site blessing.
"Our partnership with IWG enables business owners to maximize efficiencies using the hybrid work model. We hope to encourage more businesses to follow suit in the city of Cagayan De Oro as we invite more potential investors to focus on the region," shares Damosa Land President Ricardo "Cary" Lagdameo.
"While we continue to push for more developments in Mindanao, it's important for us to remain socially conscious on how we can further aid the needs of our local communities. We believe that, through this launch, we can welcome more job opportunities for the locals while embracing the new normal working conditions."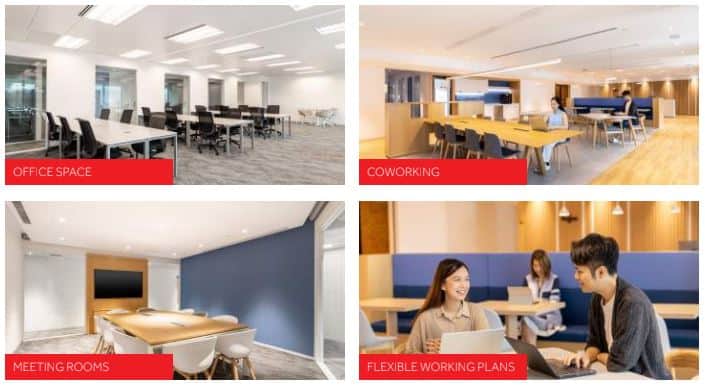 Boosting productivity and economic growth in Mindanao
The pandemic enabled companies globally to transition to alternative work arrangements, including hybrid or flexible work setups. In order to meet these global demands, businesses in the Philippines also pushed for more dynamic work arrangements that allow employees to work flexibly in their own comfortable spaces.
The first flexible office workspace hub in Northern Mindanao will give locals and visitors access to versatile spaces that can provide growth opportunities for new businesses and can boost employee productivity for established businesses.
IWG, supported by Damosa Land's commitment to Mindanao's economic growth, will redefine the workplace industry by providing its potential clients with ease of doing business through ready workspaces, and equip more Filipinos with flexible options and tools to maximize their efficiency. They look forward to expanding to more areas in the Philippines as the country adapts to more flexible work arrangements.
"Through the launch of this project with Damosa Land, we get to stay abreast of the evolving nature of work and enable the region to attract more investors in the long run. We look forward to equipping more Filipinos with all-inclusive, digitally-ready, and comfortable working spaces as we showcase Mindanao, its people, and its potential, both on a local and global scale," says Lars Wittig, IWG Country Manager, and Senior Vice President.
To know more about Damosa Land's real estate vision and projects, you may visit their website at https://damosaland.com/.
####