by Kelly Ramos
Now on exhibit at the new gallery Carmen Art District in #20 Andres Fernandez corner V. Neri Streets in Barangay Carmen Cagayan de Oro City, Coming Home is a gathering of the works of art of Kelly Ramos in a span of two decades of artmaking. This little retrospective provides a rare opportunity to see the paintings together in one place. It is a way to discover the artist's development over time, and see the narratives she has chosen for her themes throughout the years.
The paintings on exhibit are borrowed from homes where they were already hanging on the walls of their owners. Some of the paintings were commissioned by the collectors, others used to be part of exhibitions, while yet some others were made by the artist with specific individuals in mind.
The show is made possible through the generosity of art collectors who have agreed to lend the paintings to Carmen Art District for the duration of the show. May the viewer enjoy the collection, now together for the first time in a gallery setting. The art exhibit is up until August 2023.
To visit, please get in touch with Kookie Montes Olario (09171146893) or Kelly Ramos (09276484552). You can also leave a message at the Carmen Art District Facebook page.
Carmen Art District
Carmen Art District is an artist-run space committed to providing a platform for emerging and established artists to showcase work, engage in critical discourse, and connect with a wider audience. We aim to foster a supportive and inclusive environment in our local community that encourages artistic experimentation and innovation. The space envisions to create a vibrant and dynamic hub for creativity and artistic expression free from the constraints of commercial art markets, to be a space where artists and art enthusiasts alike come together to explore, learn, and grow while cultivating meaningful connections. The goals of the art space is to curate and present a diverse range of exhibitions and events that reflect the interests and concerns of our local community and beyond, to provide artists with the resources, facilities, and support needed to create and exhibit work, to offer educational programs, workshops, and mentorship opportunities that promote artistic development and engagement with the wider community, to facilitate community engagement through artist talks, panel discussions, and community events, and to collaborate with local organizations, businesses, and institutions to promote the arts and create meaningful connections within our community.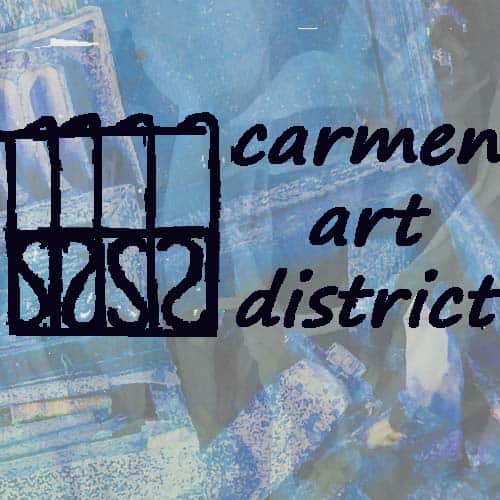 Thus far, we have mounted our inaugural exhibit during women's month for artists from Iligan, Lugait, Cagayan de Oro, and Villanueva, played host to local theater group Oro Teatro Bulawanon as rehearsal and workshop space, opened our doors to visiting artists and art enthusiasts from Iligan, Cebu, and Manila as well as to local writers and artist friends, walk-ins, and neighborhood children. In celebration of the Carmen Fiesta this July, we are having a day-long art workshop for Carmen kids, a mural making activity; and a series of summer art workshops in theater, writing, and art from July 26 to 28. Also in the works is the Pureza Neri Ramos Research and Resource Center (PNR3 Center) for writings in culture and the arts in Cagayan de Oro City and Northern Mindanao. Please feel free to contact Kookie Montes Olario (09171146893), Kelly Ramos (09276484552), or the Carmen Art District Facebook page.
####