Panglao, Bohol, Philippines – John Leerams "Rambo" Chicano topped his performance from water to land, while Erika Nicole Burgos dashed to take first place in the women's division as they shared top honors in the Sun Life 5150 Triathlon in Bohol on July 9, 2023.
Chicano completed the race in two hours, and five seconds, outperforming other triathletes in the penultimate Olympic-distance race that included a 1.5km swim, a 40km bike ride, and a 10km run.
In a closely contested battle, Chicano dominated the men's 30-34 age category, narrowly surpassing Satar Salem, who finished in 2:04:45 (M25-29), and Joshua Alexander Ramos, who clocked in at 2:07:31 (M20-24).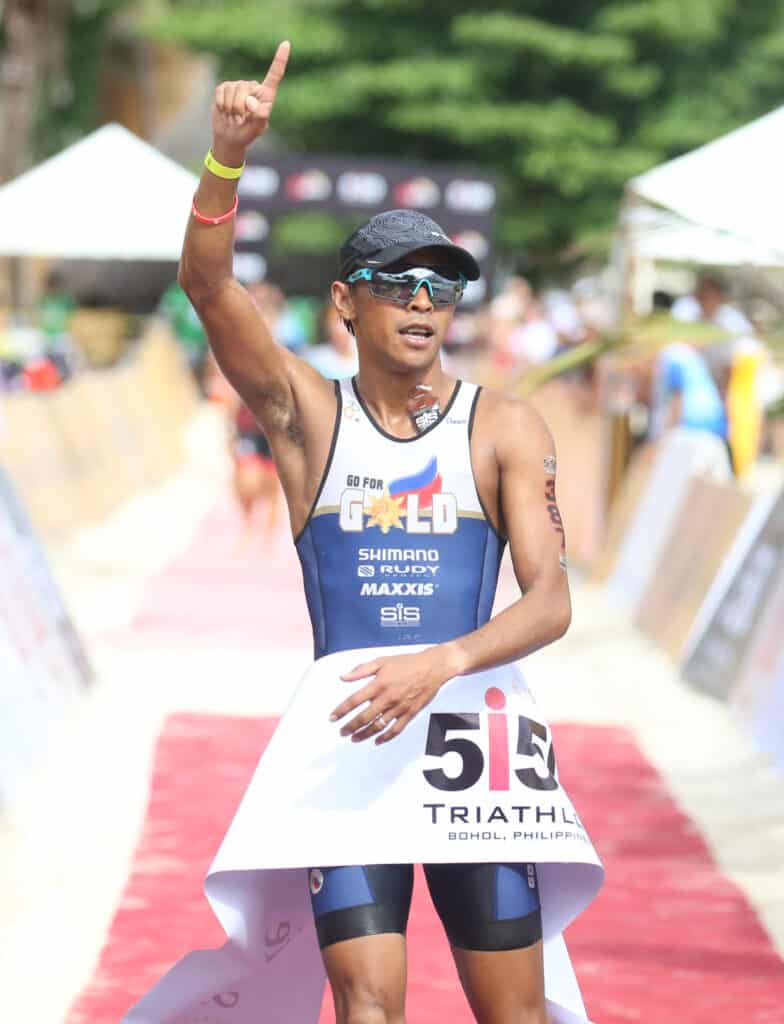 Burgos, competing in the 20-24 age group, secured the overall 5150 crown in the women's category with a time of 2:24:29. She outpaced her closest rival, Leyann Ramo who finished in 2:30:11(F30-34). Katrina Salazar from the female's 15-19 age category claimed the third position, crossing the finish line with a time of 2:32:10.
Team Dps Racing excelled in the Go For Gold Sunrise Sprint, completing the 750m swim, 20km bike ride, and 5km run in an impressive 2:04:34. Team Tri Snd Barracuda followed closely with a time of 2:06:11, while Team Echague Isabela achieved a remarkable 2:08:54.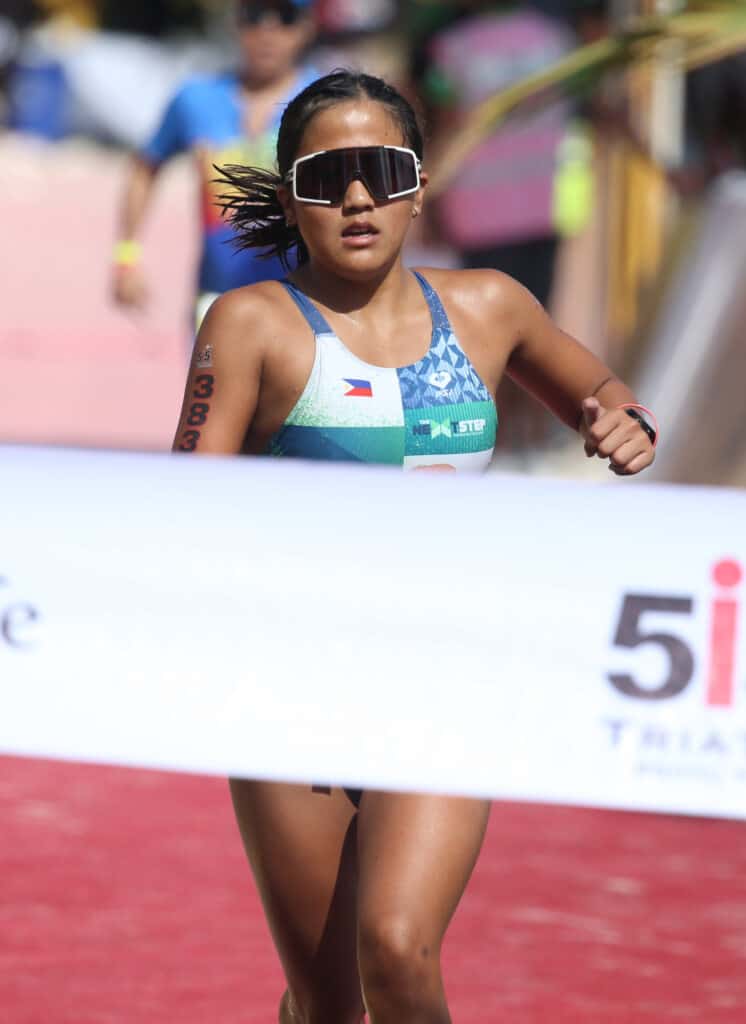 The Sun Life 5150 triathlon and Go For Gold Bohol is fully organized by Sunrise Events Inc. part of the IRONMAN Group backed by Sun Life, Go For Gold, The Bellevue Resorts, Province of Bohol, Municipality of Dauis, Municipality of Panglao, Sandugo 2023, Rudy Project, Sante, Active, Manila Bulletin and Tempo.
####