Combined 28 domestic, international routes to operate from Cebu
Cebu Pacific (PSE: CEB), the Philippines' leading carrier, is set to exceed its Cebu hub's pre-pandemic network and capacity which will hit 129% in June, as the airline raises to 28 its combined domestic and international routes operating in Mactan-Cebu International Airport (MCIA).
CEB will start operating direct flights between Cebu and Taipei daily starting June 23, increasing its network from MCIA to a total of 23 domestic and 5 international destinations. CEB will also ramp up its flight frequencies to 11 of its destinations from Cebu.
The new and resumed flights from Cebu as well as the additional frequencies are expected to increase the total number of seats by 21%, equivalent to 76,000 more seats per month.
To support this expansion, CEB will increase its Cebu hub's fleet to 13, with 2 additional aircraft to be based at MCIA. The added aircraft are on top of the 10 new Airbus NEO aircraft that will be delivered in 2023 to expand the airline's entire fleet.
The airline previously announced that it would operate direct flights from Cebu to Naga starting March 26 and resume flights to Hong Kong and Narita from Cebu on March 26 and May 1, respectively.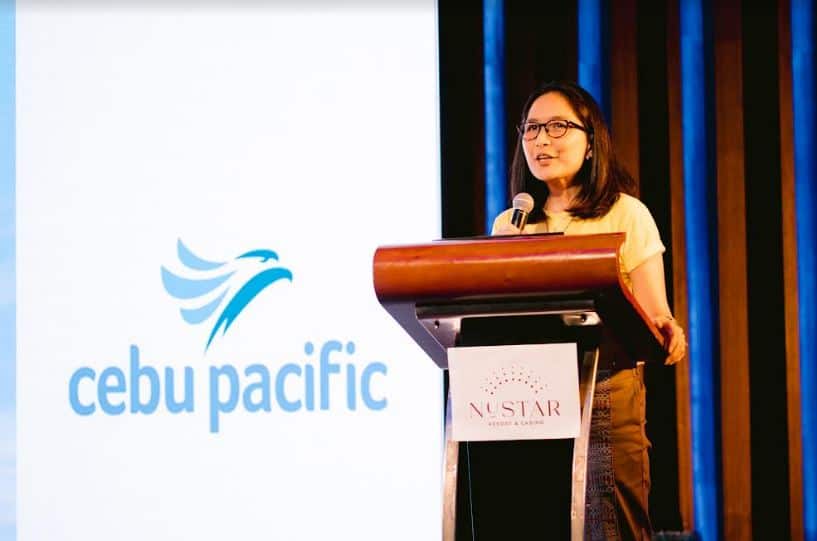 "Cebu Pacific is proud to have its largest base outside Manila in one of the best airports in Asia. We are excited to further expand our Cebu hub to connect more travelers to some of the world's best beaches and islands," said Candice Iyog, Cebu Pacific Chief Marketing and Customer Experience Officer.
To encourage passengers to travel, CEB is launching a special seat sale from March 20 to 23, allowing travelers from Visayas and Mindanao to book their flights to select domestic and international destinations for as low as PHP 1 one-way base fare, exclusive of fees and surcharges. The travel period is from June 1 to September 30, 2023.
The expansion of the CEB's hubs in Clark and Cebu comes as the airline turns 27 years old this March. The airline celebrated the milestone by holding a special anniversary gathering at NUSTAR Resort and Casino in Cebu City.
CEB flew its maiden voyage from Manila to Cebu on March 8, 1996. Since then, the airline has made it its mission to enable every Juan to fly by offering affordable and accessible flights and continuously ramping up its network.
CEB currently flies to 34 domestic and 25 international destinations, spanning across Asia, Australia and the Middle East.
####